Mar 21 2008
Winter is quickly fading and the South Pacific is already heating up. March had a good run of South Swells in California, those head high swells here with twice as big in Central America. Here's a list of warm water spots to head to this summer.
Bali. Indonesia is on the top of everyone's list. Bali's become the new Hawaii and for good reason. From April through September it gets consistent swell and has dozens of world class waves all within driving distance of Kuta Beach. Uluwatu, Padang Padang, and Airports are a few of the epic waves on Bali. When the swell's flat there's plenty of diving and nightlife on the island. The Balinese people are incredible. Bali is the jumping off point for trips to G-Land, Lombok, and the Ments. Flights start around $900 and accommodations in Kuta start around $20/night for AC rooms.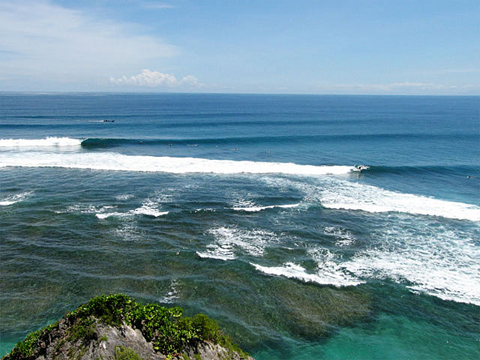 Cabo. With all the interest in Central America these days, Cabo seems to be overlooked as a surf destination. Best from April through September (it can get hit by hurricanes late in the season), Cabo has a range of good point breaks and beach breaks within an hour or two of Cabo San Lucas. On my trip there a few years ago, we rented a 4×4 and based ourselves out of Todos Santos on the Pacific side between south swells. Todos has a relaxed vibe and is a beautiful town without the touristy nightlife and cheesy clubs of Cabo (fun for a night or two). There's tons of good beach breaks with good exposure around Todos. It never seemed to be under head high. When south swells came, we'd head down to San Jose Del Cabo and do day trips out the epic points on the east cape. Between San Jose Del Cabo and Cabo San Lucas, there's a range of good waves that are much more crowded. If you're down there for a big south, make the drive to Scorpion Bay and score one of the longest right-handers in the world.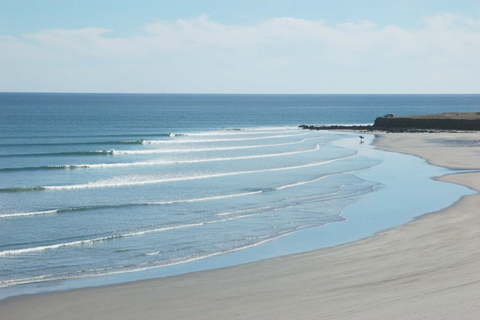 Nicaragua. With 300 day a year offshores (it's true) and great exposure to Southern Swell, Nicaragua is the closest thing we have to Indonesia. Many of the waves there are hollow and fast, looking more like reef breaks than anything else in Central America. It has a range of epic beach breaks and reefs and is relatively uncrowded. Relatively new on the map of destinations, there's still empty and undiscovered waves down there. Flights are cheap, starting at $400 from the West Coast, decent accommodations with AC start around $20/night. Most surfers start in San Juan Del Sur. There's somewhat of nightlife on the weekends, but generally SJDS is a quiet fishing village.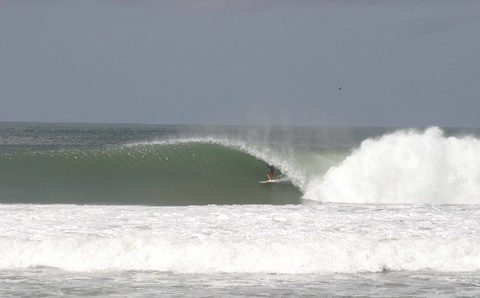 El Salvador. I spent two weeks in El Salvador last April and was surprised at how uncrowded the surf was. El Salvador has at least two world class waves: Punta Mango in the east and Punta Roca in La Libertad. Both live up to their reputation, and El Salvador has some of the best exposure to swell down there, meaning it rarely gets under head high. Unfortunately, it also has a reputation for being an unsafe place to travel. While I didn't experience any problems while I was there, you certainly want to take precautions by not staying out late at night, avoiding unsafe areas, and keeping a low profile. El Tunco is a small fishing village by the break El Sunzal and great place to be based. From there Punta Roca is a short drive and there's three points to the West that get less and less crowded.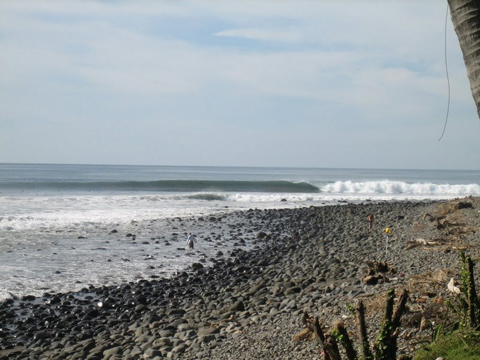 Tahiti. Easily the best bring along your girlfriend surf trip, Tahiti is only an 8 hour flight from LA. It offers incredible scenery, nearly constant swell, and epic reef passes. Don't worry, there are plenty of other breaks besides Teahupoo on the island, but when the big swells arrive, hook up a ride and get out to watch the circus at Teahupoo.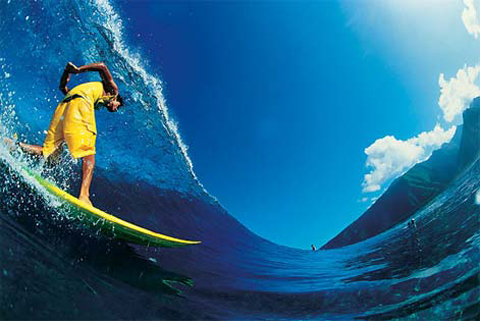 Check back for more in depth guides to these and other spots.