May 11 2008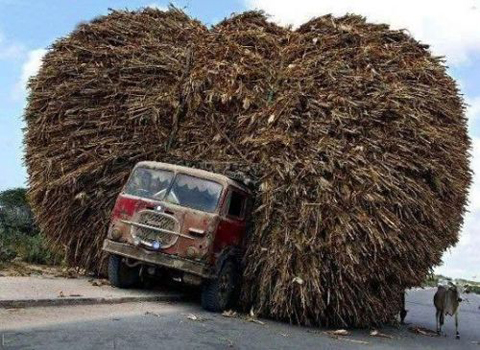 There's always some sort of racket with car and truck rentals abroad. On my last trip to Zihuatanejo and Guerrero, Mexico, I rented a car through Orbitz and Thrifty for $200 for days. It was supposedly their full size car, Orbitz even offered third party insurance through Access America for $99 for the entire trip. 10 day car rental and insurance for $299 for ten days. Yes, too good to be true. We arrived, the car was a wreck (even though it was Thrifty), and they claimed they didn't accept third party insurance. We drove the car off reluctantly after buying their insurance, hit one speed bump and the muffler came off. Somehow we were able to return it later that day and exchange for a truck without them realizing that the muffler was ruined.
What happens often in Mexico, Nicaragua, Costa Rica, and all these surf destinations that never happens here with rentals is bargaining, even with the big name brand companies like Thrifty, Avis, etc. Which is why I would recommend not reserving a car in advance. First off, you never really know what you're getting, and secondly, you won't be able to bargain and they'll likely charge you extra for insurance claiming it wasn't included. In most major destinations, they'll have plenty of cars and trucks. By not reserving, in advance you'll be able to check different vendors (more destinations also have non-brand label rentals also, cheaper and a bit sketchier) and work out the best deal.
Here's a list of suggestions for dealing with rentals on surf trips:
Check to see if you need an international driver's license for the destination (you can get one through the AAA office, they're around $20). You don't for Mexico and most of Central America.
Figure out in advance in you need a 4×4 or not. For lots of destinations, you don't need one and they're often more than twice as much.
Make sure to bring soft racks and straps with you on the trip.
Don't book in advance unless it's high season and likely to be busy at the destination. (Also, check into booking and then canceling the rental if you find a better deal).
Get prices from a couple different rental agencies at the airport, make sure they include full insurance coverage. Get prices also from third party rentals, often in pick-up area of airport.
Agree on price and contract. Also, make sure you get the best exchange rate or better yet, negotiate the price in local currency instead of dollars. On my last trip, I negotiated a better rate with the agent only to find out he gave me a 10% higher exchange rate.
Go over their insurance policy. Many agencies will have tiered levels of "full coverage" some of which have very high deductibles. Check the papers and make sure they're in order, local police often will use any mistakes, etc to bribe you.
Visually inspect the car or truck very closely including the windshield and undercarriage. Make sure they have a spare and jack. Don't rent car or trucks that look like they're in bad shape.
Keep the paperwork in the car in a safe place.
Get contact numbers from the office in case of problem. Lots can and will go wrong. It's a lot easier if you can contact their office directly.