Aug 06 2008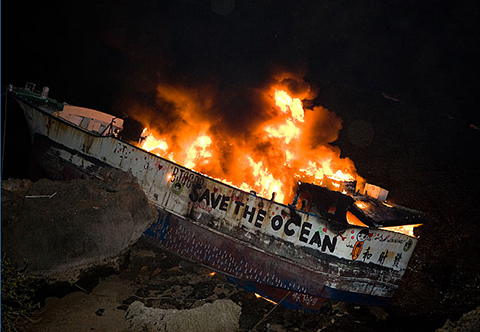 In spite of the shipwrecked Taiwanese Fishing Boat on the reef at Padang Padang, the Rip Curl Pro Search 2008 proceeded without incident first at the wave at Padang Padang and then as the swell dropped up the point at Uluwatu and Racetrack (section of Uluwatu). Interestingly enough, the press never stated where the event was being held electing to say instead "Somewhere in Indonesia." Uluwatu hasn't been a secret spot since it blew up on the surf scene 30 years ago and was featured in the movie "Morning of the Earth." Padang Padang got especially timely exposure when the Taiwanese fishing boat ran aground there a week before the contest was supposed to be held. So much for keeping a spot secret.
The Balinese authorities who blew their chance to drag the grounded boat off the reef the first few days it after it had grounded there, recently decided burning the it was the best alternative (WTF?!). According to their spokesman, "The objective of burning the boat was to reduce it's size. The next step will be to cut up the remaining wreck and have it removed piece by piece to a place where it will not distrub the tourist beaches in the Bukit areas." The ROLE foundation has been providing updates on the situation in Bali.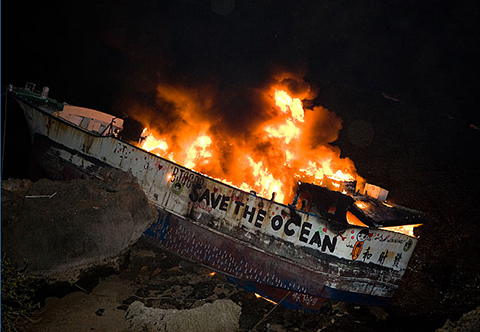 You would think that aside from furthering an environmental disaster after the fuel and oil have already leaked out onto the reef and waters, you would want to minimize the impact of further damage to the environment. You might also think that cutting apart a burned and broken boat would be more hazardous and dangerous than one that was intact. Not so for the Indonesians. At this point, I don't think it can really get any worse.