Oct 03 2008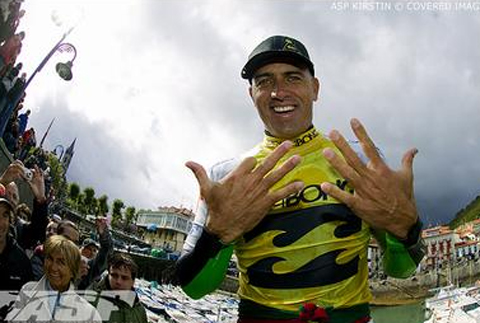 Kelly Slater won his 9th world title today, uneventfully at Mundaka (ASP Tour). He became both the youngest (22) and oldest (36) surfer to win world titles. He also compiled an impressive list of other records (5ones.com).
ASP Records Held by Kelly Slater:
Most ASP World Titles: Nine (2008, 2006, 2005, 1998, 1997, 1996, 1995, 1994, 1992)
Most ASP World Tour Victories: 39
Oldest ASP World Champion: 36-years-old (2008)
Youngest ASP World Champion: 20-year-old (1992)
Highest Heat Total: Only perfect 20 out of 20 ever earned (Tahiti – 2005)
Most Event Wins in a Season: Seven in 1996
Currently, Kelly is followed in ranking on the ASP world tour by Taj Burrow, Bede Durbidge, Adriano De Souza, Joel Parkinson, and Mick Fanning. Although the year is not finished yet, Taj, Bede, and Adriano all had impressive showings, but ultimately could not stop Kelly at the top of his game. From the first event at Snapper Rocks in Australia, which Kelly won, he rolled the competition and so far has won 5 of 8 events. Bede and Adriano showed themselves to be world title contenders and stepped up the competition in the top 10.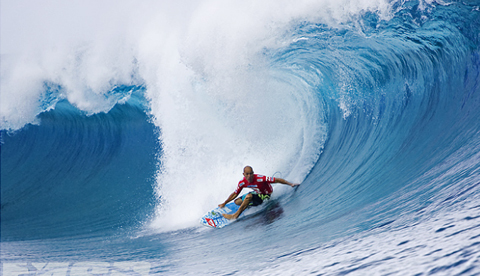 Loading image
Click anywhere to cancel
Image unavailable