Nov 25 2008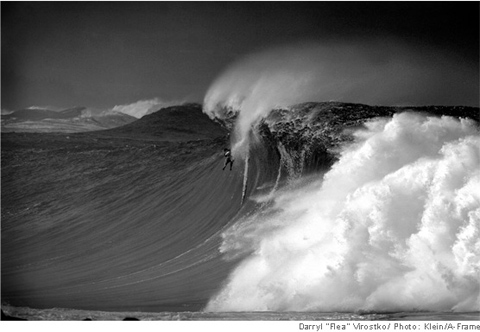 The Quicksilver in Memory of Eddie Aikau Contest waiting period begins on December 1 and extends through February 28, 2009. Already, the North Pacific is active with a huge Northwest Swell due to hit Hawaii this weekend, a few days before the start of the Eddie.
The Contest is held in memory of revered North Shore lifeguard Eddie Aikau, who disappeared in 1978 in a daring rescue attempt.
Waves must measure at least 20 feet from the backs — that's 40-foot faces — before "The Eddie" is given a green light, and surfers must be able to arrive within a 24-hour call.