Jan 03 2009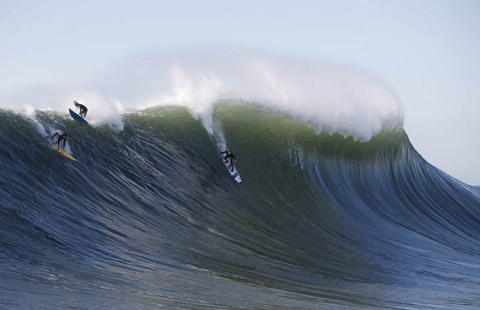 Transworld Surf reports on an Oregon State Study of wave heights that measures Pacific wave heights from buoy data and finds that waves are increasing by an average of 7 cm per year. Surfers are likely to the only people rejoicing over this information as larger wave also result in more coastal erosion among other problems.
"Unlike sea level, the current data suggests that wave heights are not increasing uniformly across the globe. However, many regions lack the right data to do proper analysis. Bigger wave heights off the coast of Oregon were first discovered just a few years ago by other OSU scientists. They had the advantage of working with the unique dataset created by the Pacific coast's longest-floating buoy; it's been gathering data on wave heights for over 30 years.
"This is high quality data and you didn't have enough data to do this kind of analysis until very recently," Ruggiero said.
Despite the clear wave-height increase in the data, particularly of the largest waves, Ruggiero and his colleagues still can't explain it."