Sep 04 2011
Crazy photo taken on Wednesday August 30, 2011 at Swami's outside of San Diego California. Swami's is a popular point surf break in Encinitas. Ralph Collier of the Shark Research Committee estimated the shark to be a 10-12 ft long Great White. No surfer was touched by the shark and few seemed aware of it's presence.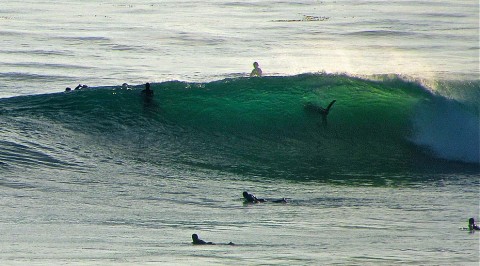 One of the lifeguards in the news report suggests it's the leg of a surfer, what do you think shark or surfer? Add your comment below.
Check out all the latest shark news on surftherenow.com here.