Sep 22 2008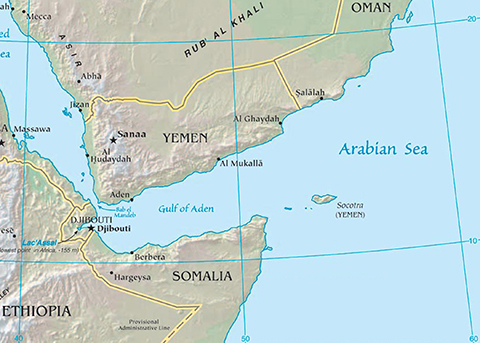 The coastline of the middle east, the last surfing frontier? Likely. Countries of Somalia, Yemen, Oman, Iran, and Pakistan all have significant coastline exposed to Indian Ocean swells (check out how long Somalia's coast line is). A quick search on Wannasurf.com listed one spot in Somalia, none in Yemen, 12 in Oman, and not surprisingly none in Iran or Pakistan.
Yemen is an elusive surf destination. A very conservative Muslim country that has in past been an enclave of Al Qaeda. The government isn't too keen on tourism and you'll likely be the only surfers in the country. A few adventurous surfers hit up Yemen and charged the various breaks down there. Check out the article at the LonelyPlanet.com.
"You'll need ample time, determination and money; but for the experienced wave rider looking for quality surf spots and empty beaches, Yemen is the ultimate adventure playground. The mainland has a number of gentle points, some good-quality beach breaks and one world-class wedge that, day after day, chucks out massive barrels with a predominantly offshore wind."
"If circling hammerheads and the risk of terrorism aren't enough to put you off, you could be among the first to blaze a trail to this top-class surfing destination. Local tour operators are only just starting to latch onto what they've got. For the moment independent surf travel is all but impossible – you'll need to employ a tour company to source jeeps, guides and permits. Though this all adds up, making a Yemeni surf trip anything but cheap, you'll be getting some dream waves in return."
The writer claims Yemen offers long reeling points, beach breaks, and wedges. Suqutra, Yemen's largest island is located conspicuously offshore in the line of swell pumping off low pressure systems during the monsoon season from May to September. No doubt you'll have the place to yourself.
So the time to go is between May and September. You'll want to bring your standard short board, a satellite phone, a copy of the Koran, and any connections you have with the US State Department.