Aug 07 2008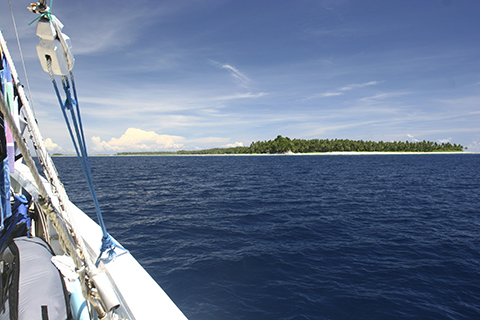 I recently published my account of a surf trip to Northern Sumatra aboard the Mikumba run by Sumatra Surfariis, a great charter operator for Indonesia, in Everywhere Magazine. Everywhere Magazine is part of 8020 publishing that also publishes the photo-focused magazine JPG Magazine, filled with user submitted and voted on content. They're both great magazines, check them out. Here's the full pubished account below (link to story an Everywhere Magazine). Check out my photos at JPG Magazine. Incidently, the photo at the header of this blog is from this boat trip to Northern Sumatra without a doubt one of the last great unexplored areas of surfing. Unlike the Mentawais, there are only a few charters that operate in the area.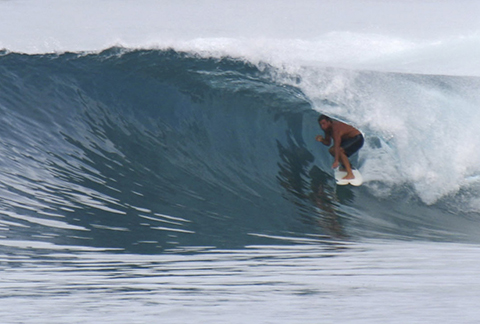 Points North – Surf Exploration in Northern Sumatra
We plan for months. My packing list is two pages long. There are of eight of us, surfers traveling from New York, California, and Hong Kong. We are embarking on a two week excursion on a converted Indonesian freight boat to remote tropical islands to explore and surf. We are going to surf waves that most surfers only see in magazines and videos and will have these waves to ourselves.
We start in Sibolga, Northern Sumatra, Indonesia after over 30 hours of flights and an overland trip across Sumatra. Sibolga is the last port before Banda Aceh, the northern most province of Sumatra and the one hit heaviest in the 2004 Tsunami. From the dirty anonymous port, we chart a course west. The islands where we will be searching for surf are so obscure and unexplored that after the 2004 Tsunami the Indonesian government relied on the help of the handful of surf charter operators in the area to chart courses to the isolated villages to bring relief supplies.
[Continued after the break]